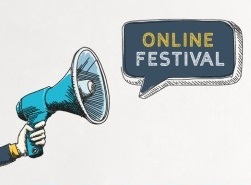 Už to není pouze: "Průvodce pro prváky, Prvákovská příručka nebo První pomoc pro prváka. Teď se to týká i druháků, třeťáků..., prostě všech STUDENTŮ. Společně to dotáhneme až ke státnicím.
Tento kurz vám krok za krokem ukáže, jak postupovat, aby se z vás stal úspěšný absolvent. Obsahuje spoustu zajímavých návodů, tipů a videolekcí, které vám čas strávený na univerzitě značně usnadní. 
Stáhněte si mobilní aplikaci Moodle a mějte tento studijní manuál i ve svém telefonu. Potíže s přihlášením?
Průvodce pro uchazeče slouží jako návod a první pomoc všem středoškolákům a uchazečům o studium na OU. 
V tomto kurzu vás krok za krokem provedeme rozhodováním, kam se vydat po maturitě. Zda pokračovat ve studiu a jak si vybrat správnou vysokou školu. Představíme vám Ostravskou univerzitu a její nabídku studijních programů. Ve videolekcích si ukážeme podání přihlášky a společně se připravíme na přijímací zkoušky a nadcházející akademický rok. 
Příručka obsahuje důležité informace o Ostravské univerzitě a o životě studenta v Ostravě. Potíže s přihlášením? 
Please log in as a student with you user/student ID and password. 
(same as portal.osu.cz or student e-mail)